Getting the Job Done Faster and Better
Artis REIT HR Increases Efficiencies and Results with Consistent Documentation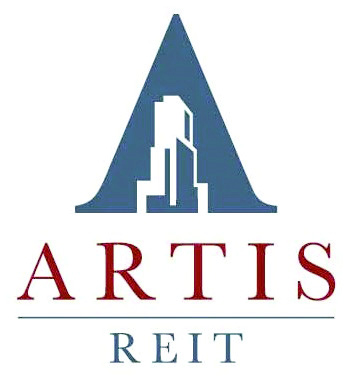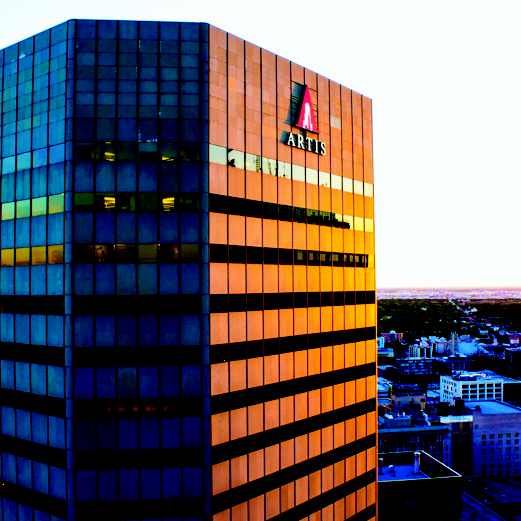 Clear, easy-to-read documents are critical for any business. Artis REIT, a real estate investment trust that began in Winnipeg in 2004, understands this keenly. When the trust began, most of the team came from the real estate, finance and accounting worlds. They did not have a focus on human resources (HR) or writing. As a result, much of their HR related documents were piecemeal to start, without a dedicated focus on consistency between documents.
Looking for Consistency and Perspective
"Our goal was to be more planful and responsive to the business needs."
Morgan Johnson, Senior Manager, Human Resources at Artis
In 2015, the human resources department created a strategic plan. "We wanted all communications from HR to have the same feel and tone," according to Morgan Johnson, Senior Manager, Human Resources at Artis.
"We wanted an external perspective. In some cases with our documentation, employees had questions or wouldn't take action the way we wanted them to. We wanted to inspire confidence."
Empowering Employees to Write and Edit with Clarity and Consistency
Morgan had previously taken a writing course by Marie Antaya of Eclectic Communications. When the time came to choose an outside source for help, they knew what they wanted. "We picked Marie because her methodology is great. What she does is business appropriate and gets to the heart of things," Morgan reported. "She's very problem-solving focused."
Marie began the project with a thorough needs assessment. "We had in-person meetings and a series of phone meetings," according to Marie. "We did a survey of all participants and they all submitted writing samples, which we then used in our workshop."
"You don't leave the course with an overwhelmingly big binder of materials you won't look through again. Marie concisely summarized key points that we could easily keep at hand in the form of a job aid."
Morgan Johnson, Senior Manager, Human Resources at Artis
Together, Eclectic and Artis planned a one-day writing for clarity workshop. All five human resources employees participated in the workshop, where they reviewed a series of templates and documents they wanted to improve. As part of the workshop, Eclectic provided a series of tip sheets to help the participants back in the workplace. Everyone also created action plans to keep up the focus back at work.
In the second stage of the project, the employees divided up the documents to rewrite. Using the editing methodology
learned in the workshop, the employees passed the rewritten documents among themselves for peer editing.
The HR team selected the most important of those documents and sent them to Marie for review, since they also wanted an outside perspective. "We wanted Marie to see if anything was missed," Morgan said. "We work with these documents all the time, so we become blind to what might be missing. Its valuable to have an outside review." The HR team made final updates based on Marie's feedback.
The Results – Fewer Questions and Great First Impressions
"We've made hires who have complimented us on the communications. Some even said they accepted our offers because of our style of communication throughout the hiring process."
Morgan Johnson, Senior Manager, Human Resources at Artis
The new documents have done their job. "Each year in December, we facilitate the year-end bonus process," Morgan reported. "As part of the bonus, we used to have a multi-page set of instructions for managers about how to use the tool and what to consider in determining employee bonuses. This was one of the key documents we changed. It worked well and this year we had a smooth process. We had fewer questions and confusion. Both managers and executives provided feedback that things were better with the new documents."
Artis also noticed improved results with their updated suite of communications with prospective hires providing acknowledgment and next steps after candidates submitted resumes. Morgan stated, "We've made hires who have complimented us on the communications. They said we offered a personal touch that kept them informed and left a great impression."
Marie reports part of the success of the project came because there was buy-in from the top down for it. She reported that, "Everyone in the department was actively involved." The HR department has moved on to a final stage with the program, re-organizing all of their documentation. This was in part inspired by Eclectic's process. "Going through the process forced us to re-evaluate our organization structure for documents and files," Morgan reported.
"We would absolutely work with Eclectic again," Morgan states. "Marie just gets it. She is effective and efficient at providing training and consulting solutions. She delivers in a way that suits your schedule and the objectives you are trying to achieve."
Morgan also says she can "Confidently recommend this or a different Eclectic program as a result of the improvements we've seen and the results we achieved."
---
The Challenge
To create consistent templates and documentation to improve results and reduce questions.
Eclectic Communications created a writing and editing workshop to improve the communication skills of all human resources employees
Artis conducted an internal review and rewrite of all major templates and documents based on workshop content.
Eclectic provided an outside perspective and review before the new documents were launched across the organization.
Managers and executives reported faster processing and fewer questions during the annual bonus process due to updated documentation.
New hires reported part of their reasoning for accepting jobs with Artis due to positive and effective written communication during the hiring process.