RANA Boosts Employee Productivity and Satisfaction
How Creating a Certification Program Elevated the Employee Experience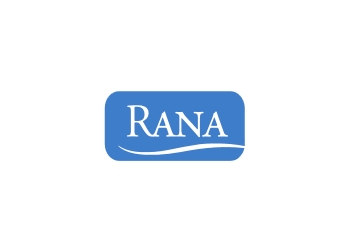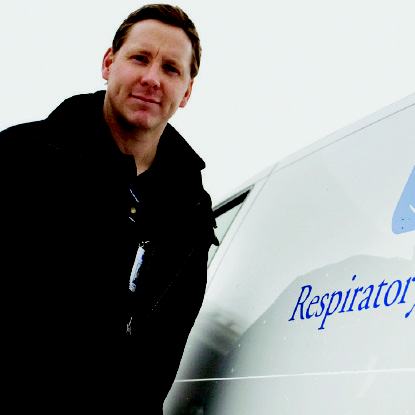 At RANA Respiratory Care Group, success isn't just about providing quality healthcare programs and services for people with asthma, COPD and sleep-disordered breathing. It's also about maintaining employee satisfaction and rewarding employees for good work. When faced with a skills and job gap, RANA decided to create a new job role, the sleep apnea technician, and a certification program to prepare staff for that role.
The Challenge
– Not Enough of the Right Work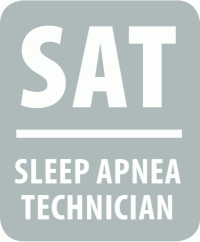 "We knew we wanted to create a certification program for our staff, but we didn't have the skills or experience to do it."
Adam Gerhard, RANA, VP of Corporate Service
RANA had a problem. They had client services employees doing import ant work, but these employees were often reaching beyond their skill set. There also wasn't a place for these valued employees to move up within the company. RANA didn't want to lose good workers. They also found their registered respiratory therapists (RRTs) spent too much time doing administrative work that was below their pay grade, and the RRTs weren't even trained for this work.
RANA decided the best solution was to create a new role: sleep apnea technician (SAT) . This role would be more specialized than a front line client service staff, but not a medical professional. This role would bridge the
gap but didn't exist anywhere else. Before RANA could promote any employees to the SAT position, they needed a way to train them. To ensure SATs would meet RANA's high standard of service and care, management decided to create a certification program. The benefits of certification were twofold: client services employees would have a new career path and RRTs would be able to focus on more medically relevant work.
RANA understood what they needed but not how to accomplish their goal. Being in the business of health care, they didn't have a full-fledged training department to create their own program.
The Solution
– Creating a Certification Program with Eclectic Communications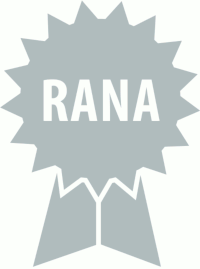 "Eclectic got the bigger picture. They focused on content over form. Other companies weren't as excited about the development. Eclectic wanted to integrate multiple types of learning."
Adam Gerhard, RANA, VP of Corporate Service
RANA decided to bring in an outside training company to help. After looking at a few options, they decided to hire Eclectic Communications. According to Adam, "Several companies were excited about building training. But Eclectic really looked at the process. They were less concerned about flashy training modules and more about the content and results. Eclectic was very adaptable to what we needed. They put together a plan to understand our business, then planned the training and how learning principles would be applied."
Eclectic didn't offer RANA any canned training solutions. Instead, they built training and learning resources tailored to the specific needs of the SAT certification program.
Eclectic completed a thorough needs assessment, bringing in multiple managers, human resources staff and RRTs to gain a full understanding of what RANA needed. They put out a request for content and reviewed all existing policies and procedures before they designed any training.
According to Marie Antaya, President of Eclectic, "We also needed to consider how we could deliver training to people in multiple cities over three provinces. In some cases, only one employee would go through training at a time. Therefore, classroom delivery wasn't our best option."
After gaining approval for all materials created for the certification, RANA and Eclectic conducted a successful pilot program that resulted in no major changes to the training.
Created a mix of online, self-paced study modules and an in-person coaching program
Built testing for each training module to gauge participant learning
Produced learner guides, coaching guides and job aids
Designed a three month practicum and evaluations as follow-up to the training modules
The Results
– Successfully Closing the Gap
"Eclectic was a true partner. They were flexible and exactly what we needed."
Adam Gerhard, RANA, VP of Corporate Service
RANA has fully launched their certification program and multiple employees are now certified. Adam reports RANA is "Happy with the end product. It did what we hoped it would do. It gave client services employees a career path and more connection to the company. All roles are integrated well."
Both management and employees report satisfaction with the certification program
Client services employees have a way to move up with the company
Respiratory therapists have more time to focus on medical work
RANA and Eclectic are working together on a second training project