Cover image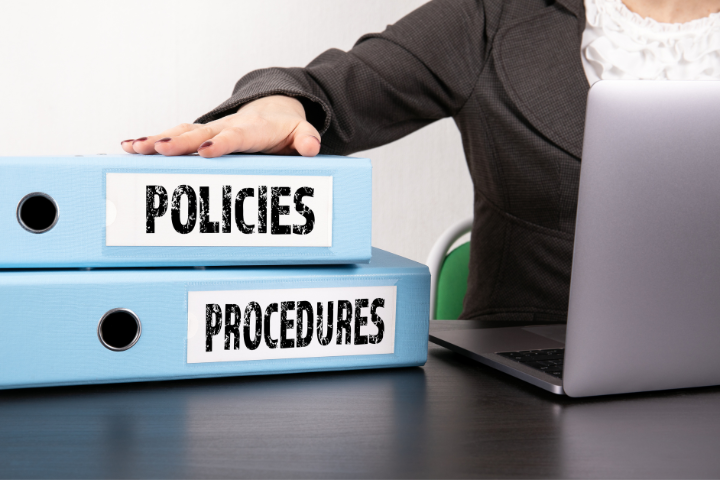 Body
Most organizations have various policies and procedures in place to address possible concerns and to provide direction to employees. Sometimes you will need to update these documents or create new ones. The first step you should take before creating new policy and procedure documents is to decide if you even need them.
Here are four key points to consider when deciding if you need new policies and procedures:
They need to apply to the many, not the few, in your organization.

They must be followed consistently, which gives management less flexibility to treat each situation as unique.

They must be well thought out, because a procedure or policy intended to protect your organization can actually cause damage if it is poorly planned or executed.

They can be hard to change after they've been implemented, even if they are bad policies or procedures.
See below for examples of when to create policies and procedures and when not to.
When to create policies and procedures:
Legislation requires an organization to have a specific policy or procedure in place on a specific issue, such as parental leave.

The regulations and steps to be followed are rigidly defined and a policy or procedure will help to ensure compliance.

Employees are confused about certain areas of the business, such as using a company cell phone for non-work purposes, and a policy or procedure would eliminate the confusion.
When Not to Create Policies and Procedures
Organization culture and norms are already working well for the topic you want to cover. For example, if all employees already dress in an acceptable way, you don't need a dress code policy.

The policy or procedure will be difficult to enforce.

The directives are intrusive or illegal. For example, asking employees for their personal social media passwords.